History of Indian Entrance Examinations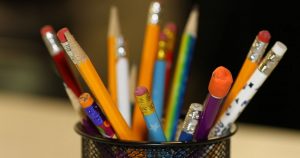 An Entrance Examination is an Examination which is conducted by various Educational Institutions to select students for admission in various College or Universities. These Examinations can be administered at any level of education, though these are conducted at higher level of education. Entrance Examinations are the Testing Grounds for any Student to evaluate one's abilities and capabilities in relation to the Admission into an Institution he/she has chosen and in relation to one's chosen Academic Stream. Most of the Entrance Examinations are conducted by Elite Institutes. These Institutes are known for their Superior Result oriented, cream of Faculty and Candidates and as such have gained a lot of reputation. Most of the Popular Entrance Examinations in India are JEE, CLAT, NEET, BDS to name a few. Indian Entrance Examinations are widespread with about most of the Institutes conducting their own separate Entrance Examinations on the same basis as of National Entrance Examinations. Some of the Entrance Examinations like the IIT-JEE, CAT and NEET-UG are considered among the toughest in the world, with JEE having a success rate of around 1 in 45. Over the year these Examinations have gained high importance, have become very topical, important and in the process has garnered controversies which have affected students, parents and the administrators.
Entrance Examinations emerged with establishment of the University of Calcutta in 1857. The University introduced the Entrance Examination, primarily to decide as to who was eligible for admission to the University. The Examination attained the Status of a School Leaving Examination. Subsequently, the name was changed to Matriculation. After independence of India in 1947, the Examination System was further revised: the Secondary Examination after Class X was called the Secondary School Leaving Certificate (SSLC) exam and the examination after class XII was called Higher Secondary Examination (HSC). However the Modern Entrance Examinations of Today owe their existence to the various IIT's (Indian Institute of Technology) set up during the 1950's. It was the IITs which introduced the All-India Joint Entrance Examinations (JEE) for their admissions. The logic behind introducing these as formal procedure was that varied marks of different school boards could not be used to create a common merit list. Since the inception of JEE, various Indian States followed the pattern and started Entrance Tests for admission in respective states.
The Central Board of Secondary Education started NEET for select medical colleges in the country and the Joint Entrance Examination (JEE) for admission to National Institutes of Technology (NITs), Indian Institutes of Technology (IIT) and also for any engineering institution which may opt for it.
Entrance Examinations held in India
* Most of the Government and Private Educational Institutes conduct Entrance Examinations for various professional courses. These Entrance Examinations are basically Multiple Choice Question Papers or more popularly known as MCQ's in the Academic Lingo. This Pattern was introduced as it was considered that scores obtained by school students are based on conventional, long-answer papers which might not represent the actual potential of a student. The reason being given that these scores can represent a Human Examiner's Errors and as such these would be unacceptable in a closely competitive environment where even a mark or two could affect a student's career. This subjectivity was eliminated with the introduction of a Special Examiner. It is known as OMR (Optical Mark Recognition) reading Laser which was introduced in 2006.
* Government Medical Institutes follow the same procedure, basing admissions on the candidate's rank at the National Eligibility and Entrance Test (NEET UG).
* Indian Institutes of Management conducts a Common Admission Test for the candidates.
* Indian Institutes of Technology conducts IIT-JEE.
Various Entrance and Eligibility Examinations in India
Engineering Entrance Exams:
AIEEE – All India Engineering/Architecture Entrance Exam.
JEE – Joint Entrance Examination.
GATE – Graduate Aptitude Test in Engineering.
NATA – National Aptitude Test in Architecture.
SLIET – Sant Longowal Institute of Engineering & Technology Entrance Test.
State Engineering Entrance Exams – PTU CET, RPET etc.
Medical Entrance Exams:
NEET – National Eligibility and Entrance Test (NEET UG)
AIIMS – All-India Institute of Medical Sciences Entrance Examination.
AICEE – All India Common Entrance Examination, by Veterinary Council of India.
JIPMER – Jawaharlal Institute of Postgraduate Medical Education and Research
Science / Computer Entrance Exams:
CST – Competence in Software Technology Exam.
GSA – Graduate School Admission Test.
JAM – Joint Admission Test to M.Sc.
JEST – Joint Entrance Screening Test for Ph.D. Admission.
Management Entrance Exams:
ATMA – AIMS Test For Management Admission.
CEMAT – Commonwealth Executive MBA & MPA Programmes Admission Test.
CAT – Common Admission Test.
IBSAT – ICFAI Business School Aptitude Test.
IIFT – Indian Institute of Foreign Trade MBA Admission Test.
ICET – Integrated Common Entrance Test.
JMET – Joint Management Entrance Test.
K-MAT – Karnataka Management Aptitude Test.
MAT – Management Aptitude Test.
NAT – National Aptitude Test.
NCHMCT – National Council for Hotel Management and Catering Technology – Joint Entrance Examination (JEE).
NMAT – National Management Aptitude Test.
OPENMAT – Open Management Admission Test – Indira Gandhi National Open University (IGNOU).
RMAT – Rajasthan Management Admission Test.
SET – Symbiosis Entrance Test for Symbiosis Undergraduate Institutes of SIEC Deemed University.
SNAP – Symbiosis National Aptitude Test.
TANCET – Tamil Nadu Common Entrance Test.
WAT – Written Admission Test – Army Welfare Education Society (AWES).
XAT – Xavier Admission Test.
Law Entrance Exams:
CLAT – Common Law Admission Test.
Kerala Law Entrance Examination.
Nalsar Entrance Test.
NLSIU – National Law School of India University Entrance Test.
LSAT – Law School Admission Test, India by LSAC.
Fashion & Technology Entrance Exams:
CEED – Common Entrance Examination for Design.
NID Entrance Exam.
NIFT Entrance Exam.
Pearl Academy of Fashion Entrance Exam.
Film & Television Entrance Exams:
Film and Television Institute of India Entrance Examination. National School of Drama (NSD) Screening Test.
Advantages of Entrance and Eligibility Examinations
* It develops a high self esteem especially for those who suffer from low morale. If someone feels or actually has given just satisfactory Board Examinations, he / she can make up with Entrance Examinations. Success in these raises their self esteem.
* Such Entrance Examinations ensure that only the best minds get the best opportunities.
* Potential students turn into able minded Professionals who in turn help in the development of the country.
* A better performer inspires others to do well owing to the competitive spirit created by the Competitive Scenario.
Disadvantages of Entrance and Eligibility Examinations
* Current trends show that the quality of students taking admissions in IITs is decreasing rapidly since 2005.
* These Examinations have enabled the mushrooming of Coaching Institutes, most of which are more interested in cashing in on the opportunity rather than guiding the students.
* The Coaching Centres are not only making Education a business but they also teach short cuts which do enable a student to pass the Examination but are short of the proper knowledge associated with purpose of Entrance Examinations. In the end aspirants maybe good students but not good professionals because they don't know the basics of their job-at-hand.
* These Examinations become an extra source of pressure for the students who are already dealing with the competitive environment in all spheres. This pressure can lead to total loss or lack of interest in studies. However some succumb to pressure and seek upon taking their lives or abusing themselves.
* Cases of Psychological illness over the years has increased amongst the youth of today. They have to deal with so much these days like going to school, doing homework, preparing for weekly or monthly tests, going for extra Coaching for weak subjects and so on. In such an environment there is no scope for sports, health activities or simply fun based activities. As such the physical health also suffers in the form of various ailments.
By Author: Shahanshah E Azam