How to Prepare for the JEE Physics with the Advance and Past Year Question Papers?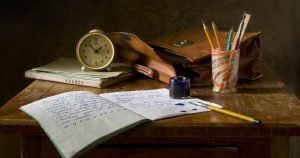 JEE examination is conducted for the admission to top institutes including Indian Institute of Informational Technology, Central Funded Institute and National Institute of Technology. Now the structure of Joint Entrance Examination has been changed and you have to sit for two papers, and you can also choose the language between English and Hindi as the mode of instruction. But for securing high marks and getting the best scores in JEE Advanced, you need to practice JEE Advanced Past Year Papers properly.
Physics is a major subject in JEE Advanced Examination and you need to practice a lot on this subject. If you think that you can score the marks through mathematics and chemistry parts then you will face serious difficulty. JEE examination mainly focuses on the engineering stream and the board of studies concentrate on the physics part as a major paper, and you cannot identify the exact probable questions in the JEE physics segment.
How do you prepare for your JEE Physics Paper?
In the IIT history, no questions are repeated ever. Even you cannot find much similar questions from the same chapters which were focused in the previous year. There are some Online IIT JE Main Preparation institutes available online who provide previous Jee Advanced 2015 question papers with best answers. You can opt for these preparation modules and learn these papers seriously.
Past year solution analysis of JEE is not an easy task because different faculties suggest separate answer solutions, and you cannot track the best answers. But now you can also try out some JEE Advanced Physics Paper Analysis through online examinations and mock test series. Before availing their teaching process, your need to compare the answer modules or you can also download the sample JEE Advanced Physics Answer from their online portal.
Free Sign Up For securing the best marks, you need to know the examination patter. It is true that you cannot find any repeated questions, but you will get an idea about the nature of physics questions. Afterwards you can follow the structure and get success in your JEE physics paper.
Prepare yourself for JEE:
IIT-JEE is conducted on all India basis and many students compete in this examination every year. But only few students get the chance in top engineering institutes. Basically the admission is measured based on two criteria and it is based on your 10+2 examination results, and you have to score more than 75% in the JEE also.Online IIT JEE Physics Entrance Exam
So it is not an easy competition and you need to prepare yourself with some techniques like, solve JEE Advanced Past Year Papers and be focused on the particular subjects. Do not avoid any part or chapters in physics and you have to prepare your physics paper with much references and resources. In this regards, you can opt for some JEE tuitions. But during your regular schooling, it is difficult to spend any extra time for the tuitions and you can prepare yourself from Online JEE Tuition Portals also.
Author Bio: Scholarslearning is one of the best educational platforms for JEE and you can access all previous question papers with the best solution and analysis through their portal.