Why You Should Choose a Tutor Who Provides Academic Management for Your Child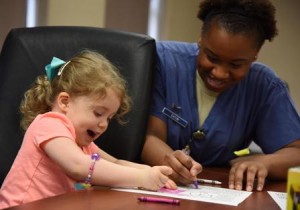 Many tutors provide homework help for students. Sessions can also include helping students prepare for quizzes and tests. However, too often students who work with tutors still struggle in their classes. Sometimes their grades do not improve, disappointing both the student and the parent who has paid lots of money with hopes that it will make a difference. Often, the tutor may just help alleviate the symptoms of the student's struggle in class, never really fixing the underlying problems that the student is having in the subject area. While some of these underlying problems can just be directly related to fundamental areas that the student is lacking an understanding in within the subject, too often there are other difficulties that the student is having in school in general.
Time Management and Study Skills Improvement
Sometimes the student needs help with his or her time management and study skills. A tutor who provides "academic management" can help the student learn and develop good time management and study skills. The tutor can help the student learn how to develop a plan for completing projects and research papers so that they're not left until the last minute. Leaving projects and papers until the last minute, especially a couple days or even the night before they're due, only causes panic in everyone: the student and everyone around them, including parents. A good tutor should not just care about the student's work during the hour or two hour session in which they are tutoring the student, but also days before and after the session. Tutors should help the student develop effective note-taking skills in notebooks dedicated for each subject or through permitted tape recorders. Too often, students take too few notes in class or none at all. When tutors notice this happening, they should bring it to the parent's attention and help to correct the problem.
Curriculum Development
Sometimes the problem is that the student is not taking the right classes that promote his or her strengths and other classes that help strengthen his or her weaknesses. Tutors who provide quality academic management can help students and parents to develop a stimulating, challenging, and appropriate curriculum that they can enjoy and in which they can excel. This is also extremely important for students and parents who are planning for the college admissions process during the high school years since it is important to know which classes are required for the universities and colleges in which the student is targeting. Some students do not begin taking this process seriously until their junior or senior year, but it's important to start developing an appropriate curriculum during freshman year. Determining extracurricular and community service activities is also extremely important to begin in a student's freshman year. Students are at a huge disadvantage if they wait until right before senior year to begin this.
Establishment of Regular Progress Reporting
We've heard from parents how sometimes it is hard to keep track of what is happening in their child's class. For this reason, it is a good idea to work with a tutor who is willing to connect with the student's teacher and ask for regular progress reports that include notes on the student's class attendance as well as areas of concern and those that are improving. Hopefully, the student's teacher is willing to provide progress reports. Most teachers are willing to help the parent and student who are dedicated to the student learning and succeeding in their class by providing short but regular progress reports. This also prevents the parent from being surprised by report cards!
Prepping for Classes during Summer Breaks
Another way a good tutor can provide teaching assistance and academic management for a student is to help the student prep for a potentially difficult class in the fall during the summer break. This helps the student get a head start in the class, say in AP Calculus, Physics, Chemistry, Geometry, Algebra I, Algebra II, or Precalculus or Trigonometry. Students who prep for these classes during the summer, either 1-on-1 or in group sessions, notice the huge difference it makes when they are actually in the class during the school year and seeing the material for a second time. This helps them to master the subject material more easily, which of course not only helps them excel in their current class but more advanced classes in the future that require mastery of key topics from previous classes. Although summer is definitely a time for vacations and a chance for students to unwind, parents should really think about giving the student a head start on difficult classes to prevent frustration during the school year.
A Tutor Should Be More than a Tutor
We see ourselves as more than tutors at The Teaching Tutors. We see ourselves as Teaching Assistants and Academic Managers for each of our students. Our students receive personal attention as we work to provide overall assistance to parents for managing and maximizing their child's academic career.