NEET-UG 2020 Exam Preparation Tips During Coronavirus Lockdown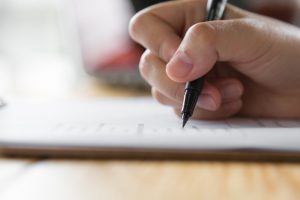 NEET exam which was about to be held on 3rd May has been postponed amidst the state of nationwide lockdown. The new exam date has been announced for 26th of July. This is the time when no educational institution is operative and even the NEET coaching institute has been shut down in India.
All the NEET 2020 aspirants are in dilemma as to how they should go about with their preparation without any offline assistance from mentors. NEET Study materials help you to improve good scores in the NEET exam. Well, here you would find some tips on how to manage your NEET preparation while being locked down at home.
Create a study space at your home
Having a separate study room at home is important for every NEET aspirant. Distractions can cause problems while studying and robs you of your concentration. To better concentrate on your studies you need to create an isolated place where you can sit and study.
Create a daily timetable highlighting your study and free time
Organized learning is effective and gives you ample of time to strategize your further studying plan. The benefit of the timetable is that you will always be aware of what needs to be done next. It excludes any sort of confusion and gives you a scope to have free time which can be utilized in pursuing your hobby.
Enroll in some distance learning course for NEET
Currently, the education sector has shifted from offline to online and even you can take benefit from it. Enroll to some good distance learning course for NEET and get regular classes through it. Now that only the revision part is left for NEET aspirants so distance learning courses can be quite fruitful and you can even connect with experienced mentors and get your doubts cleared.
Purchase best online test series for NEET
You can get some of the best online test series for NEET online and prepare with the help of them. must solve Mock Tests, NEET Sample Papers, NEET Practice Papers, and previous year question papers as possible, note your mistakes and work on them.
It has been proven that all those aspirants who have solved variety of test series tend to score better in the NEET exam. In the time that you have got now, it is preferable to solve as many online test series as you can and increase your chances of scoring well.
Don't skip your online classes
Right now online classes have become a huge hope for all NEET aspirants. Online classes can help in various ways such as-
– you can clarify your doubts with experts
– Get good study material and revision material
– Get access to online test series
– Interact with other similar aspirants
This is why you should avoid missing your online class. The best feature of online class is that it provides recorded classes as well, which you can view later.
Clear all your doubts
Ignoring your doubts can become problematic in the long run and automatically decrease your chances of scoring well in the NEET exam. Don't remain in dilemma over your doubts. Try to clarify them as and when possible with your online teachers or peers.
Everyday revision is necessary
Don't skip even a single day of your revision schedule. Consistency is important to make all the concepts solid in your long term memory. If you will break the consistency then forgetting can occur making your revision work difficult.
Remember to take rest and take care of your health
Health is above all your achievements so always keep it on top of your priority list. Take at least 7 to 8 hours of sleep and keep a regular intake of healthy diet.
More About the Author
Richa Ahuja is a professional writer cum blogger. She has got a flare to write on topics related to the educational domain. She has been an integral part of various researches and surveys that showcase the educational front of the world. To write something that inspires and brings a change in the world is what she aspires to do.