Tips & Tricks to Score High in NEET UG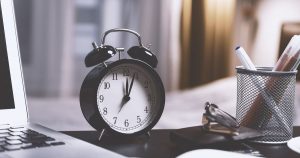 It is the dream of every Class 12 Biology students to get admission in a good medical or dental college. To achieve this, students to score high in medical entrance exam. So now you have to appear in National Eligibility-Cum-Entrance Test (NEET) entrance exam and grab good rank in NEET merit list to get admission for MBBS and MDS course in top Medical Colleges in India.
Since only few weeks are left for the examination, candidates are advised to revise their syllabus for the examination.
Here are some tips to score high in NEET Entrance Exam 2018:
Sit down at your desk to work and keep up about 14 hours every day on studies but don't forget to take small breaks in between. Proper preparation will provide ample time to revise the syllabus of exam.
Prepare a study plan and divide your timing for revision of exam syllabus, mock test practice and analysis of errors.
Don't try to include new topics at the end of preparations.
Take practice mock test & previous year question papers and complete it within the time frame of three hours.
After every the mock test, analyze your own performance.
Make mistakes while practising, and correct them and never repeat them.
Limit your social media and online games exposure.
Never give up even at your low time.
Do some light physical exercise or yoga or meditation to reduce stress and stay stress free & refreshed.
All the best. I wish you to make a successful career in top Medical College.