Why Preschool Is Good For Your Child?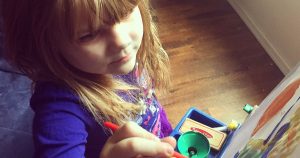 Are you afraid that your child is still too small to be placed in a structured environment? Don't worry; preschool staffs will take care of it! Research say, the children who attend preschool enter schools with better pre-reading skills, richer vocabularies, and stronger basic math skills than those who do not. The kid, who is 3 to 6-year-olds, can take in so much like sponges, so get admission for your three years old kids at the best preschool.
Reasons Why Preschool Is Good For Your Child
Opportunity for Growth
Preschool is their first experience for the children in a structured setting with the groups of children and teachers. It's the best platform for the kids to learn to follow instructions, share something, and raise their hand when they want anything and more. The preschool creates your kid's basic foundation for learning, both academically and socially.
Help Your Child Develop Socially and Emotionally
Preschool is the place, where your kids learn how to compromise, solve problems, healthy habits and more. In Preschool, the staffs help your child to gain a sense of play with their peers, build confidence and more. The specialty of preschool is, "the kid who goes to preschool, instead of always asking mommy to step in each task, they do their tasks (like drinking water, finding the toys and more) by their own"
Make Your Child to Learn ABCs And 123s
Now a day, to get admission in the school for the kids is quite complicated. They not only check your child's age growth but also monitor your child's educational growth. They expect your kids, at least to write and tell ABCD's and 123's fluently. To make your admission procedure as easy as possible. There the staffs will help your child to learn letters, numbers and some common knowledgeable thoughts at their own pace.
Encourage Your Child's Curiosity
Preschools nurture your child's curiosity. They create surprise events by analyzing the kid's interests. This increases the kid's curiosity and creative mind and takes them to the next level.
Conclusion: Would you consider sending your kid to preschool? Do more research and choose the best preschool that suits your child. This is because what your children learn in pre-school will impact the rest of their lives.
By choosing the right preschool, you can feel assured that your child is well cared, enjoying activities and building the knowledge
About Author:
Lil' Squirrels Preschool is to develop a partnership with families and the staff to provide a safe, educational, and nurturing environment where children can learn and grow into independent, confident, and caring individuals.