Tips to Teach Your Child Using Worksheets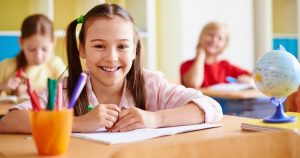 Teaching a child can be quite a daunting task, especially with so many distractions these days. Unplugging them from a gadget and making them study day after day can be exhausting. The best way to deal with this is to make learning more interactive. Worksheets provide a great method to make learning fun and engaging. Here are some tips to teach your child using worksheets.
1.Start with a small number of worksheets:
Kids are not used to sitting in one place for a long time. For example, when starting to teach using English worksheets for nursery or Kindergarten, start with a small number of worksheets, maybe just two or three worksheets at a time. Once your child gets used to the initial practice, you can increase the number of worksheets to five or six per session, depending on the comfort level of your child. This will also help your child increase focus in a step by step manner.
2. Repeat a concept in many different ways :
Any kind of skill, whether it's writing or recognition requires practice. Some children learn well through writing while others are more visual. Whatever the case may be with your child, repeating the same type worksheets over a period of time will help your child understand the concept clearly. For instance, while teaching using English worksheets for Kindergarten, repeating the worksheets with only one alphabet will make sure your child is able to recognize and write the alphabet and also associate it with objects and pictures related to that alphabet.
3. Give a variety of worksheets :
Although repetition is important to understand a concept, kids don't like to do the same type of things repeatedly. They wouldn't enjoy a coloring activity every day, even if they seem to like it a lot. The best advantage of teaching using worksheets is variety. There are many different types of worksheets that you can give to your child to practice a language like English or Hindi or even a subject like maths. Multiple Cwith different types of exercises such as matching, writing, coloring and so on, will help your child develop a variety of skills such as writing, recognition and simple reasoning. Most English worksheets for nursery and kindergarten have pictures so that your child is able to relate the words with the actual objects. Similarly, basic maths worksheets for grade 1 have pictures to learn and practice basic concepts of numbers mainly counting and adding.
4. Engage in active, hands-on teaching :
In the initial stage of learning, your child would require your assistance. Younger children, especially those in junior and senior Kindergarten, require a more hands-on approach. Not all children may understand how to practice using worksheets and you will have to explain it to your child. This way you will be able to personalize the learning process based on your child's ability that only you can know and understand. Actively engaging with your child during studies also makes learning fun.
5. Review and correction :
It's important to check whether your child has understood a concept properly or not. Check your child's worksheets once he or she has finished so that you know how much more practice is needed for a particular topic. This would also help you plan future worksheet assignments.
Every child is unique, each with his or her own way of learning. Worksheets provide a more structured and systematic approach towards the learning process.