Safe Online Learning in Times of COVID-19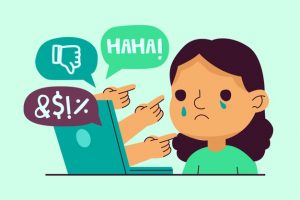 The National Council of Educational Research and Training (NCERT) has released a handbook on "safe online learning in times of COVID-19". These guidelines have been set by NCERT and United Nations Educational, Scientific, and Cultural Organisation (UNESCO) India.
To avoid the cyberbullying of students and its effect on academic achievement, mental health, and quality of life in general. The handbook released by NCERT advises students on what they should and shouldn't do to stay safe online.
Why is it important to know about cyberbullying?
Cyberbullying involves the use of electronic communication to bully a person, typically by sending messages of an intimidating or threatening nature and is a punishable offence under the Information Technology Act, 2000 and the Indian Penal Code. It also involves posting pictures or videos aimedat harassing another person. A wholegamut of social platforms, including chat rooms, blogs and instant messaging are used in cyberbullying.
With COVID-19 closing schools across all states, Education Departments have made efforts to ensure continuity of learning through various digital platforms. Millions of learners are turning to online education and with this comes a huge increase in use of electronic devices and Information and communication Technologies (ICTs). This places children and young people at risk of online abuse, increasing their vulnerability to cyberbullying. Cyberbullying is widespread and affects a significant number of children and adolescents and infringes their rights to education and to health and well-being.
There are considerable negative effects of cyberbullying, including on academic achievement, mental health, and quality of life in general. Online bullying often prevents teachers from imparting quality education through digital platforms and acts against the provision of safe, non-violent and inclusive learning environments for all.
Cyberbullying includes:
Posting hurtful, nasty rumours or comments on updates, pictures and videos shared by an individual on websites.
Excluding individuals of different cultural, socio-economic backgrounds from online groups and forums.
Uploading embarrassing photographs online without the person's permission.
Stealing someone's account password and sending unwanted/inappropriate messages from that account to harass other individuals.
How to stay safe online?
Do's
Create a strong password according to password guidelines, and frequently change passwords to prevent misuse.
Read the privacy settings very carefully on social networking sites.
Communicate only with known people.
Be careful while posting photographs, videos and any sensitive information on websites as they leave digital footprints which stay online forever.
Ensure that only authorized personnel access computer systems and labs.
Report immediately to the support team of networking site if you suspect that your account have been hacked or stolen.
Invest in a strong network security system.
Use only verified open-source or licensed software and operating systems.
Set up your computer for automatic antivirus software and operating system updates.
Don'ts
Don't reveal your password to anyone other than your parent or guardian.
Don't reveal personal information like age, address, phone number, school name etc. as this can lead to identity theft.
Don't post anything which hurts others feelings.
Don't post your friends' information on networking sites, which can put them at risk.
Don't forward anything that you read on social media without verifying it from a trusted source.
Don't leave your account unattended after login, log out when you are not using it.
Don't create fake profiles for yourself on any social networking site.
Don't use personal devices such as personal USBs or hard drives on public networks or computers.
Don't open links and attachment on social networking sites and block file extensions such as .bat, .cmd, .exe, .pif by filtering software.
How to prevent and counter cyberbullying?
Do not respond
If someone is bullying you online, DO NOT respond or retaliate by doing the same thing. Responding or retaliating may make matters worse or even get you into trouble.
Collect as much information as possible
Take a screenshot of anything that you think could be cyber bullying and keep a record of it.
Block and report
If someone bothers you, make sure you block the offender and report on the social media platform immediately. This feature is available on most online platforms.
Talk about it
Inform trusted adults like your parents and teachers about the bullying incident. Seek help. Do not feel that you are alone and never keep it to yourself.
Be private
Keep your social media privacy settings high and do not connect with anybody who you do not know offline.
Be aware
Remain updated with all the preventive and security measures in the cyber world.
Support & Helpline Number: All children and adults MUST report cases of cyberbullying to the police Dial: 112
Handbook launched By NCERT