Things You Must Know Before Pursuing Engineering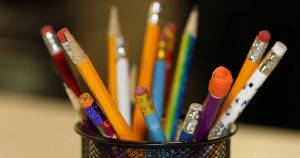 Congratulations. You should be proud of your achievement. But what's next after opting for engineering? That is the million dollar question, isn't it?
Well, it's a question many aspirants think of, but only a handful know the answer. They were so engrossed in their preparations to crack the entrance exam that the question never occurred to them with utmost importance. But once they enter college, they face some cultural shocks. They feel guilty of being under-prepared in dealing with the situation, even though it isn't their fault. After all, students are primarily here to learn the beautiful subject of engineering and how to build things from scratch.
If you are one of those students about to enter engineering, relax. We got you. Here are the 5 things you must know before joining engineering.
1. Get to know your stream
Often times, students enter into college thinking they will graduate with a particular specialization, only to realize that another specialization suited them better. So, it is better that you do sufficient research about all the major specializations offered by the college you are joining and make sure you choose the specialization that aligns with your interest. You will also be learning the basics about all the specializations in your first year as well. It will give you an opportunity to know the subjects and thus, you can choose the one that fits you.
2. Be open-minded
Engineering will throw you new experiences and new people. Embrace it instead of trying to hide from it. Take part in your college's cultural events and competitions. You will learn from these experiences and it will help in your overall growth as well.
Similarly, meeting new people will not only expand your network, but you will also be introduced to new ideas.
3. Expand your horizon
Don't just stick to your college's syllabus. Try learning more about the business side of things. This will greatly help you in the corporate world, where professionals are expected to know outside of their domain too.
4. Don't skip your practicals
Sounds like a cliche but it is true. Practicals are an extension to what you study in your theory. While the theory to practical ratio is 70:30, attending the practicals helps you clear out your concepts.
5. The Internet is your best friend
While it is never too early or never too late to ask for help, some students are really shy in asking for one. In that case, the internet becomes their best friend. Articles, YouTube videos or podcasts, there is no concept in your syllabus that the internet hasn't covered. You can always look up for a more detailed and easy explanation. The notes you take will help you crack your exams.
By Author: SIT