International School Education In India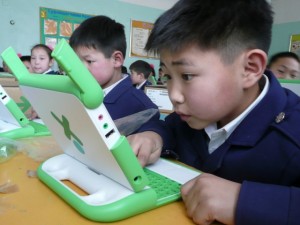 "Education should be exercise; it has become massage" – Martin Fischer
The above quote is a minimalistic expression about condition of majority of Indian schools. It is still under a strong impression of old and outdated educational system of the British Raj. Following the 200 years old curriculum that British left behind them in India, has made the children incompetent compared to their international counterparts. However, of late many parents have realised worthlessness of the primitiveIndian educational system. This has paved path for educational institutes with IB curriculum in India.
IB schools in India have become synonymous to quality education; due to its well structured International School curriculum.
IB school programme is an internationally recognised course, designed for the children of diplomats, top executives, senior employees of multi-national companies, as they are geographically mobile. This kind of curriculum provides a seamless continuity for these students.
International school curriculum has given new dimension to education in India. As this course is modelled in accordance with the international norms, it makes the students aware about the current global trends. Skills and analytical approach of students are tested; not their speed or memory in these schools. The children are encouraged to develop an independent and analytical approach towards any problem and not spoon fed by the teachers every time. They are not converted into book-worms, who are incapable to solving the real life challenges.
Unlike public and private educational institute in India, schools with IB curriculum has not adopted an orthodox pedagogy, where the teachers ask the pupils to memorise the whole thing and pew it out in the exams, here the students are made to understand the crux of the subject, giving them complete knowledge about the subject. This make the students compete on global forum, where quality education is given preference.
In today's world when the world is shrinking and becoming a small village, learning a foreign language, other than English is an added advantage. As a part of IB school programme, international schools in India teach one foreign language like French, German or Spanish, apart from English. Indian students, with their multi-lingual background can efficiently perform at a wider global arena. This makes them exceptional and distinguishes them from other children.
"Every child is special" is the motto of international schools, thus IB school programmes have included various co-curricular activities like sports, arts, craft, uniformed groups (scouts and guide), various communities, etc, for an overall development of the child. The children are encouraged to take part in any activity of their choice. These kinds of activities givesome relaxation to the pupils;also brings out their hidden talents, thus making the student excel in every walk of life, not just in studies.
As part of the IB school programme, the international schools conduct various community services, which help the students to develop a compassionate attitude towards their fellow humans, making them responsible citizens. Moreover, these schools are a favourite destination of students from different countries. A mixed bag population gives maximum exposure to the Indian pupils, who can learn more about different cultures in the world. The children also learn to accept the difference between their culture and the foreign culture, making him/her tolerant towards the other faiths.
Apart from preparing the Indian children for the global challenges, IB curriculum has never conflicted with Indian ethos and has kept it alive in the hearts of the children.
IB school programmes have changed the concept of education in India. Syllabus that was confined within the pages of the text-books or within the four walls of the class rooms has undergone a breakthrough with the international curriculum.
Author's Resource Box
Singapore International School, Mumbai admissions open from October for Academic Year 2011-2012 for KG to XII. Admission in SIS, Mumbai is based on entrance test, mark sheet and interaction. SIS is offering a program with two levels. The combinations of IGCSE & IBDP Programme make SIS unique among the Boarding Schools in India .