Diploma Courses After 12th to Satisfy Your Creative Streak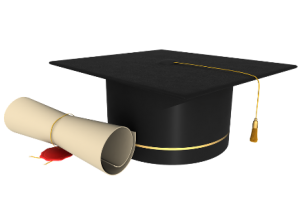 Almost every parent thinks that their children can be called a scholar only if their names appear in the cut-off list of pre-engineering or pre-medical tests. Life, however, is not the same game for all. And, every year many dreams get crushed under the pressure of becoming something that the dreamer does not aspire to be. This is the reason there is huge gap between the talent pool and the opportunities available. Here is how the students looking beyond the conventional streams of learning can fulfill their dreams.
Diploma in Photography: Entertainment and fashion industry is thriving at a very fast rate; all thanks to global exposure and coming up of India as hub of these industries. This surely has created demand for photographers – in-house as well as freelancers. So, why not try for diploma courses after 12th that help you learn nuances of clicking a picture? If you are a lens lover and have great taste for photography, this diploma can help you devote crucial years of your life to something you could find success and happiness in.
Diploma in Kitchen and Catering Operations: A professional caterer is never off the job as India is country of celebrations. Reaching out to the people at both the personal and professional levels done through events is a very scene and when such events are organized, catering operations need to be managed to guarantee its success. If conventional professional courses after 12th boggle you down, this is a course that allows you learning the cooking, nutrition and also helps explore management aspects related to event organization. Thus, feeding people and brining them closer, but in an organized way is sure to going to leave you satisfied and filled with pride.
Diploma in Event Management: Large scale businesses are not possible with public relations – both internal as well as external. Whether it is a charity ball, or annual general meet or an off-site deployment drill, each event is unique and requires serious professional for carrying these out smoothly. This diploma is loved by the people who love organizing events, meeting new people and have a taste for well-managed get-togethers. Just after completing 12th standard, you can pursue this course and train yourself to become a promising event organizer or manager.
Diploma in 3D animation: Content is not restricted only to writing lengthy texts anymore in the digital world. Giving close to real experience is something every seller strives for, whether the product in question is furniture or movie. Thus, 3D animation course is perfect place for the drawing lovers who want not to mug things up but to create something using their own perspective. This course, therefore, has sprung up in popularity in the recent times and every institute for diploma courses after 12th has this option for the students searching for innovative line of learning.
Thus, bring out the creative person in you instead of crushing it deep down somewhere and go for the courses that you can really identify with. Life has lots to offer to those who know themselves really well and have power to be that too.