Career Scope in Fashion Designing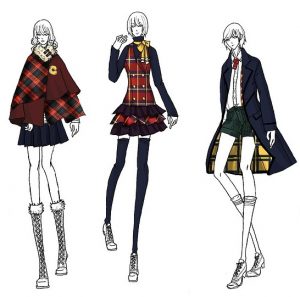 Fashion designers give birth to trends that people all over the world flaunt afterwards. Be it haute couture, Pret-a-porter or the mass market; fashion designers decide what designs and trends are going to flood the market and which trend people will take back home.
But it is not enough for a fashion designer to know how to sketch a design. There is a lot more that goes into bringing a design to life. And all aspiring fashion designers must be aware of ssuch factors. Here are the different fashion designing courses that all budding designers must know about.
Construction Basics
This is a course that teaches aspiring designers how to assemble a piece of clothing. Students get to learn how to collect and gather, cut seams and fabric together to create a clothing item from scratch. Students gain practical experience in pattern altering. They study and learn how even a slight alteration in the pattern can produce an absolutely unique garment.
Textiles
Textiles is an extremely important fashion designing course that is taught fairly early in the program. In this course, students learn about different fabrics and textiles that are used to put together fashion items. The difference between man-made and natural fabrics is taught to students along with the process of fabric manufacture.
Patternmaking
This course is typically taught in the first year of fashion designing . It serves as an important way in which students learn how to create and alter patterns that can be used to produce a large range of fashion garments. Some fashion patternmaking courses also make students sew pieces of clothing from patterns created by them.
Tailoring
A tailoring course is for teaching budding fashion designers the process of sewing a garment such that it fits and drapes properly. They also learn how patterns can influence fit and how they should be altered and adjusted. Some programs also emphasise the use and functionality of industrial sewing machines and the industry standards that one has to be careful about in this business.
Computer Assisted Drawing (CAD)
This course is typically introduced in the second year of fashion designing and teaches students about the technology that drives the fashion industry. The course teaches aspiring designers about the usage of a CAD for creating patterns, designs and fabrics.
Students get to learn about the specifications of technical design, the basics of CAD along with essential terminologies related to technical design.
There are a number of fashion designing courses that one can choose from. India is also known for some of the best schools and institutes in fashion design."
Author: Ritwik Kapoor is a lecturer in one of the top designing school in India. Through this write-up, he informs the readers about the different fashion designing courses. Being a lecturer, he is also a passionate blogger who keeps individuals updated on new designing courses. His other passion includes travelling and reading.