Steps on How to Acquire Pharmacy Technician Certification Online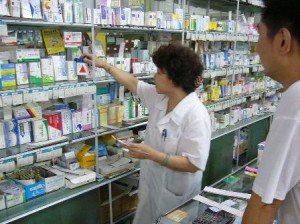 Pharmacy technicians are jobs that are vital to the healthcare industry. Because of a greater demand for pharmaceuticals and rapid growth within the field, technicians today perform duties that were once reserved for pharmacists. According to the U.S Bureau of Labor Statistics, it is being projected that the demand for technicians could soar to 376,000 technicians by the year 2016. Those with certifications; however, will be getting significantly higher salaries and better opportunities than non-certified techs. There are several online certification programs for those who wish to become certified pharmacy technicians.
Eligibility for Certification
Certification candidates must meet nationally imposed eligibility requirements. To begin with, candidates should either possess General Education Diploma (GED) or a high school diploma and should have attained the age of 18. A passing score on the certification exam is required and candidates must be in good standing with the State Board of Pharmacy. All candidates must notify the board of any criminal records and all actions put forth by the Board of Pharmacy are mandatory. Applicants who have criminal records and felony drug charges are immediately disqualified from consideration.
Pharmacy Technician Courses
Prospective pharmacy should be conversant with several areas. The course syllabus is structured in such a manner that it prepares candidates with requisite knowledge and skills so that they can assists pharmacists with different medical techniques such as dosing and labeling medications, understanding the human anatomy, and other general administrative support. Typical online certification prep courses may include introductory and advanced study in pharmacology, pharmacy calculations and pharmacy technician practice, in addition to courses exploring career options.
Pharmacy Technician Certification Exam
The certification exam is a 90 question multiple-choice test that challenges the candidates' knowledge in the following areas: Medication and inventory control systems, pharmaceutical assistance, General administrational duties, and the management of pharmacy practice. Students may take up to 110 minutes to complete the exam at one of 220 national Pearson VUE test centers. Testing is available throughout the year and candidates may retake the exam as often as needed to pass. Students are also permitted to take the exam as often as necessary. Additionally, there are fees associated with the exams.
Selecting the Best Program
Reputable online pharmacy technician certification programs should be accredited by a pharmacist-recognized certifying institution such as the National Commission for Certifying Agencies (NCCA). A program that is legitimate usually offers practice tests and study materials. Whenever selecting programs, you should begin by weeding out programs that feign immediate job placement in exchange of fees. Even legitimate online programs cannot guarantee employment. Before starting an pharmacy technician certification online program, it may be a good idea to do some research to ensure companies accept certifications that are done online.
Article Source:articlebiz