Computer Backup: Why You Ought To Do It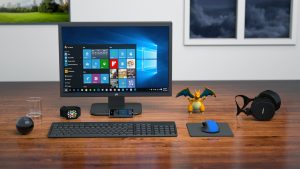 It is impossible to carry your device everywhere that you go. You can now get a space on cloud storage for best online backup services. It is simple to access as it requires an internet connection and a device. Don't take the load of carrying your sensitive computers when all you need to have is an account to use your data.
Backup refers to copy of all the files on a computer. Having a backup keeps the user protected.
To backup the files on a different storage device from the hard drive of a PC is quite common. This way, even if the hard drive is damaged anyhow, it is possible to restore the information on the system and use it any time.
When it comes to backup a data, there are generally two types of data:
Files that are created and updated frequently
Application, programs, etc. that comprise the system on which the computer depends on so as to run and which are updated occasionally
One can do this as early as they want; however, it is common to make a large backup of the whole system and folders at the start and back up the items that have undergone any change after the last backup was done.
If your concern is to know how to backup computer, check out the below given step-by-step instructions:
Select the Start button
Go to Control Panel > System and Maintenance > Backup and Restore
Perform any one of the following:
If never used Windows Backup before or upgraded version of Windows recently:
Select Set up backup
Follow the steps in the wizard
If created a backup before, it's ideal to wait for regularly scheduled backup. Also, you can manually create a new backup by selecting back up now.
If created a backup before but looking forward to create a new and full backup instead of updating the old one:
Select Create new, full backup
Follow the steps in the wizard
Backup Regularly
After starting to back up your files, your focus needs to be in creating regular backups. If possible, Windows backup should be done daily. Why? This is because backing up daily is a fast process owing to the fact that the backup tool will instantly backup the files that have changed.
You may not know but automating the backups ensures that those backups are done regularly. It is because of this reason, online backup solutions are considered good. They are possible to be configured and backup the computer automatically. It happens even when you are not using the system and hence, you need not worry about it.
Important Suggestion
Make sure not to backup files on the same hard disk on which Windows is installed on. For instance, never back up files to a recovery partition. Remember to store the media used for backups in a safe place. This is important to keep away the unauthorized people from accessing your files. Another good way is encrypting the data on your backup.
So, this was all about backing up a PC. HopefullyHealth Fitness Articles, you will secure your data with the guidelines given above.
ABOUT THE AUTHOR
DigitalBulls is a US based third party independent computer support service provider established in 2013. Apart from India, the company has its branches in U.S.A. and U.K.