Tricks to Crack MBA Entrance Exam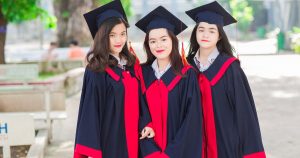 Confused whether to go for an MBA or not? Wandering whether your MBA degree will fetch you good job in today's crunch or not? Then here's a hard piece of truth for you- the fact lies that even though the competition is tough enough yet there are abundant jobs for fresh MBA pass outs even in this time of recession. No matter whichever discipline you hail from, an MBA degree will always add an extra edge to your career. And this is the reason why more and more students from diverse disciplines like Medicine, Engineering, Science, Commerce, Arts etc are opting for this degree.
Students understand the importance of this degree in their career and therefore more and more are opting for this. If we speak alone about United States in any given year, there are close to 300,000 MBA aspirants pursuing the degree. Considering the increasing ratio of students many institutes have come up introducing the course in degree or diploma formats. Among these institutes there are both good and average ones alluring you with similar promises.
Not only in the developed countries of the world but also in many developing countries like India, China and others, MBA is a highly prospective career. In India alone thousands of B-Schools have come up in the last few years. Irrespective of the state you want to pursue your MBA from, be it MBA in Maharashtra, West Bengal, Chennai or MBA in Ahmedabad, all you need to do is choose the right institute for yourself, prepare well and give your career that extra edge.
Now what lies at the core is how to get admission in a reputed institute. Usually all the reputed B-Schools in India and other parts of the world conduct entrance test for the aspirants. After you qualify this test you can enroll for admission. Now the question is how to qualify these entrance exams. Here are some quick and simple tips and tricks that will surely help you to crack an MBA Entrance Exam.
Arrange for some proper guidelines and help by enrolling yourself in some good MBA coaching classes.
Make out the right optimum strategy. This will help you develop a test taking strategy. Using this strategy you can get success in the exam.
The third criterion is analyzing the tests. Plenty of model papers are available in the market or over internet. Use these model papers and take at least 2 or 3 tests in a week. In this way you would be able to depth your knowledge and then preparing yourself accordingly.
One thing you should always keep in mind is that avoid any shortcuts. Many students follow the shortcut methods to clear the exam but that is completely a wrong idea. You should prepare all the papers according to the syllabus.
Last but not the least is "Relaxation" there are many candidates who share a very bright academic profile. Still they can not crack an entrance test. The reason is simple. They falter in handling too much of pressure taken in the exam and finally drop out. This should not be the way. You should always keep some activities with your studies that can help you feel relaxed and refreshed.
So just keep in mind these tricks and get on with your exam. All the best!
About The Author
Unitedworld School of Business is one of the best B-schools in India. It offers MBA in Ahmedabad, Kolkata and Mumbai. This B school provides 1 Year and 2 Year full-time MBA programs with India's first multilayer placement cell. Find out more Visit – http://www.unitedworld.in/
The author invites you to visit: http://www.unitedworld.in