Know About Top Law Colleges in India Before Admission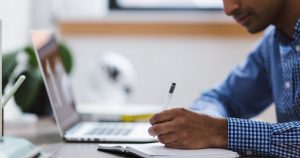 Many students who want to pursue a career in Law after Class XII appear for Common Law Admission Test for 5 year integrated BA LLB Courses.
In India, The higher secondary students completing their board exams will not have time to let out a sigh of relief because the real test begins only after that. Every year many such students are torn apart with choices about which direction to take as their life course. Some believe that engineering and medicine are the top choices. But with 950 law schools and more than 4 lakh students, legal study is also one of the hottest courses to take up in India.
Once graduated, the career options are aplenty. One can practice as an advocate, legal advocate for companies, professor in colleges etc. Let us look at some of the top law colleges in India.
National Law School of India University, Bangalore
This University holds a unique place in the history of legal studies in India because this is the first ever National Law University to be established (in the year 1987). This institution is constituted by the Karnataka Legislative assembly and it is also the first University to offer a pioneering 5-year intensive course in social sciences and law in the country. Admission for this University can be acquired by acing the Common Law Admission Test, CLAT. The courses offered are a 5-year B.A LL.B, 2-year LL.M and M.Phil LL.D/ PhD programs.
Faculty of Law, Varanasi
The Banaras Hindu University is one of the oldest and the most prestigious universities in India. Faculty of Law, which comes under BHU, is also one of the top law institutions in India. This institution offers 3-year Bachelor (Hons) degree and 2-year Masters Degree. Admission for the Bachelors degree is based on students' score in BHU UET Law.
West Bengal National University of Juridical Sciences, Kolkata
WBNUJS is an autonomous law university established in the year 1999. This institute offers a 5-year integrated B.A/ BSc. LLB (Hons) program and a LLM program in the post graduation level. This University is considered as one of the elite Law schools in India and the 5-year integrated course model is built and implemented by the Bar Council of India. The admission for this course is done through the scores in CLAT.
National Academy of Legal Studies and Research, Hyderabad
This 1998 established University has secured a prominent spot in the Top 10 best law schools in India. A total number of 400 Undergraduates and 120 postgraduates are selected every year to study in this prestigious university. Admission for the undergraduate (B.A LL.B (Hons) 5-year integrated) and the postgraduate (LL. M) program is done predominantly via CLAT. This institution also offers a one year M.Phil, PhD and a 2-year self financed Masters Degree in Business Laws and Administration (MBLA) programs.
National Law University, Delhi
This is one of the newest and prestigious universities for legal studies in the country. Established in the year 2008, this University offers a 5-year integrated B.A.Business Management Articles, LL.B (Hons.) degree program. The admission for this university is based on the students' performance in the All India Law Entrance Test.
ABOUT THE AUTHOR
Other top law colleges in India include Symbiosis Society's Law College (SSLC)-Pune, Gujarat National Law University- Gandhinagar, Faculty of Law-Aligarh Muslim University and National Law University-Jodhpur.