5 Questions Every Parent Must Ask Before Taking Admission in a School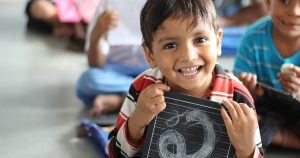 A school is a place where you child will spend the initial years of his/her life. Hence it's important that as parents you investigate about the school first, before taking admission.
Here are 5 questions every parent must ask:
1. How will the school help your child in future?
Find out what the school has to offer for future prospects. Is the school certification recognized or globally accepted? Will your child benefit from the education provided by the school? Will he/she be able to make a great career in future? Etc.
Your child will be in school for nearly 10 or 12 years. So till the time your kid is out of school, the world will be a totally different place. Hence it is important to equip children with skills that can help them navigate the uncertain future and succeed in the jobs and workplaces of that era.
For example, A school like RBKIS which is a complete IGCSE provides international education to students with world-class infrastructure and the latest technology. This Cambridge school in Mumbai puts all the efforts to groom students and prepares them to prosper in their future endeavors.
2. How experienced are the teachers?
Teachers do play a vital role in a child's future. Hence it's important that the school you choose should have experienced and well-educated teachers. The best way to figure out this aspect is to visit the school personally. A short conversation with the school management can give you tremendous information on the teachers' community in the school.
3. Does the school provide creative learning?
Creative learning is critical in a child's development. Creative learning helps children develop attention skills and cognitive learning. Since creativity involves exploration and problem solving, it encourages children to think out of the box and come up with new ideas in different situations.
Creative learning not only increases your children's confidence but also shapes them for new job opportunities.
4. What extra curriculum activities does the school provide?
Today it's very important for your child to be very diverse in their interests. And these extra curriculum activities allow them to explore various interests that they may have.
From strengthening the mind to promoting better time management skills, extracurricular activities can help students succeed in different other fields than just their academic endeavors.
RBKIS, a top school in Mira Bhayandar, encourages students in various extra curriculum activities besides academic studies. This Cambridge school in Mumbai has a huge playground that encompasses a football field, a basketball field, a tennis court, a cricket pitch, a skating rink and a fun- play zone.
So if you are looking for the best school in Mumbai, then RBKIS is the best choice for you.
5. Does the school canteen provide quality food?
A large proportion of students eat in school canteens every day. Hence it's important to check if the school administrators and canteen committees meet the national standards for food preparation, storage, hygiene, and safety.
ABOUT THE AUTHOR
RBKIS is a complete IGCSE school in Mira Road, maintaining a continuum from kindergarten to AS/A levels and provides a broad holistic and international education to our students, building up a strong foundation for their bright future.