Study Tips For CBSE Class 12th Business Studies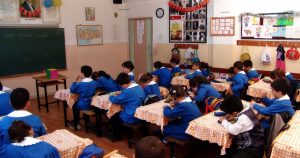 Business Studies is not difficult at all. Business Studies is essential to understand the theoretical basics of how a business works.
See first of all when the teacher is teaching you in the class just try to understand the concept, forget about learning it then and there just understand the concept properly, try to at least take 80% of what the teacher is making you understand. Now go back home and read the same pages again which were done in class.
Never ever cram the topics, always understand them and try to get the idea of the concept. Try to remember the keywords.
Make your own rough notebook and in that try to write what all did you read without looking. This will allow you to understand and learn side by side, make this your regular habit and you will do very well.
Try to understand point-wise so you can answer questions easily.
Highlight and rewrite important concepts.
Answer all the questions from the NCERT Books.
After studying a chapter try explaining the important points in your own words, this will help you summarize and revise the topics.
Practice previous year papers/ sample papers to get used to the pattern of questions, trends and also to easily identify your weak areas.
Study with friends so you can discuss the topics, this will help you in identifying your strengths and weaknesses.
The most common problem arises with the question paper being too lengthy and not having enough time, to avoid this, practice writing your answers.
When you write answers keep in mind the most important factor is clarity. Use headings and suitable points to make your answers easy to read and easy to understand. Avoid overwriting.