Importance And Advantages Of Attending Coaching Classes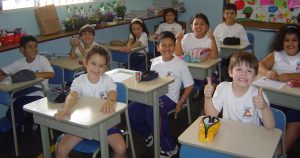 In the era of cut throat competition where there is a tough competition for a better life, every parent wants their ward to excel in every subject. And when a child fails to do it, there is an arise of stress. But it is also a fact that education is a natural process and cannot be forced upon the student. So, to tackle this parent wants their ward to have special coaching. It provides a friendly and competitive environment according to their needs.
Coaching is a term used for private educational institutions which run parallel to school. Whenever a child struggles to learn in a period, it is always important to consider tution, who can help them to make subjects easy and understandable. Choosing right coaching institute is of prime important and decision could not be taken in haste. Aspirants who studies with good tutor develop greater self-esteem and feel confident to achieve their goal. It also helps candidates to prepare for interviews and competitive exams. They render lectures to candidates for performing excellent with the help of brilliant and dynamic faculties. They encourage candidates to increase their knowledge and skills by taking regular classes and enhance their knowledge of a particular subject area. Learners who are not boned with good grasping power feel difficulty in learning things when taught once. But when a same learner learns that same subject twice and thrice, it becomes very easy for them and starts enjoying that particular subject. And a tution centre is good advantage for them. They provide material and guidelines on the important topics, exam patterns, and short-cut methods of solving numerical and analytical questions. They plan each topic methodically and time schedules to complete the modules. This institute use different methods of teaching to wards that are utilized in the room. This institution does not force students to learn under pressure.
Coaching Institute is a team of well experienced, dedicated, skilled and result orienting faculties. Faculties of this hub possess advanced learning tool to tackle the problems faced by students during learning. They make learning process enjoyable for aspirants who lag behind and find difficulty in learning. It provides not only professional teachers but also the necessary study material from different publications required for preparation of exam. The students can benefit from the study material and model papers that are sent to them regularly. Regular exams are conducted by them to help students evaluate themselves on regular basis. These conditions cannot be simulated in school where the method of teaching is completely different. Faculties of this institute teach every concept in a very simplified way and make learning a game for them. Numerical problem solving techniques provided by faculties are the true essence of this institution. It provides separate doubt session. It also conducts extra session for weak candidates who are unable to cope with their colleagues in group study. It also caters aspiring candidates of IIT, NEET along with the CBSE and ICSE board learners. This institute has good hold on live as well as on online classes. Courses offered by this institution are Science and Mathematics for grade VI to XII (ICSE and CBSE board) and Biology, Mathematics, Physics and Chemistry for Class XI and XII (ICSE and CBSE board). They also render services of IIT foundation for class VI to X.
About Author: Vishwajeet is an associate editor for ICSE Coaching Gurgaon.