Engineering Portals – A New Way To Select Colleges and Exams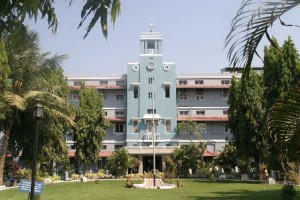 The article talks about the role of Engineering Portals. With an emphasis on the real need of Engineering Portals, it takes us on a journey of the services and features offered by the majority of the engineering portals. With a range of advantages in career building mechanism, every aspect of an engineering portal is explained fully. The information is functional and reliable which includes duration, fees, essential requirements, eligibility criteria, detailed view, relevant colleges and a list of courses synched with engineering education.
Dilemma, confusion, fear, anxiety, and stress all surrounds us while making a career choice. And, if the moment demands a purely analytical view of the course which is to be chosen, it becomes even more difficult to do so. It is a well-known fact that taking any engineering course in your stride is not a game. It demands a deep overview of the stream with a bright future vision ahead.
Are you struggling with the same queries day and night? Well, a highly trusted and knowledge based Engineering Portal is the ultimate solution. Along with listing each aspect of every engineering discipline, an engineering portal takes care of all the related exams, Updations, latest courses & articles and moreover keeps an eye on the placement scenarios. It is a matter of privilege for all of us that we are equipped with a wide range of Engineering Portals over the web.
An engineering portal is an educational information portal with expertise at all levels of information gathering and transmission. It deals with a range of concerns such as from short listing the top engineering colleges in India to latest exam patterns, new course curriculum to future scope of the available disciplines and so on. The key assets of an engineering portal are explained below in detail especially for you:
The range of Exams –Engineering portals often believe in a holistic approach towards any career choice. That is the only reason why they deal with different types of exams. Along with an overview of each exam whether they are National level (JEE etc), State level (HPCET, KCET etc), University Level( IPU CET, CUSAT etc) and Private exams, they explain the complete pattern of the exam, eligibility criteria necessary for the exam and a list of the colleges offering your desired degree or coursework.
Featured Articles- It is no wonder that the world is changing at a rapid rate and hence education is impacted in the same manner. So, engineering portals took an initiative to make the platform more personal for the students as well as the parents. Articles are a result of that vision. From latest news regarding the engineering sector to educational content, basic guidelines to high-level strategies, all are explained in articles keeping in mind that the technical line of engineering should be understood by everyone with minimal effort.
College Extraction – Undoubtedly, choosing an engineering college in this competitive era is one of the most tedious tasks to be performed. Luckily, if right guidance encounters your vision, your life will be pushed to heights. This growth boosting act cannot be performed by anyone except an engineering portal. From Best Government Engineering College in India to Private Colleges, NITs to IITs, NBA accredited to NAAC approved colleges, Engineering portals scrutinize all for you, so that you have nothing else than the BEST. The majority of them offer refined State based extraction feature. With the help of this facility, you can search different engineering colleges in your own state and that too with variant ratings. From a low-grade college to the highly renowned institution, a glimpse of each one is provided with more clarity to create real confidence in you.
Listed Courses – The most sought after engineering disciplines are listed by engineering portals. With an interconnection between different colleges for different courses, they establish a strong base in the education sector. You will be amazed at the fact that with an in depth knowledge and information of an engineering coursework which includes the duration of that course or degree, eligibility, requirements, scope, expenditure and moreover placement probabilities, they strictly monitor the status of the colleges offering that course and the chances of your success. All the possible engineering streams such as Computer/Software/IT, Robotics/Automobile, Electrical/Electronics, Aeronautical/Space, Mechanical/Industrial, Civil/Architecture, Agricultural/Food/Chemicals, Life Sciences/ Bio etc. are crafted in detail in engineering portals.
Thus, we can say that an engineering portal is the elixir of Technical education. It is undoubtedly a new way of choosing colleges and courses with a cool mindset and reliable techniques. We firmly believe that whoever has pre hand analyzed their desired engineering discipline with the help of an engineering portal has not only succeeded in their lives, in addition, have achieved a proud existence in the society. So, take that path which is another name of SUCCESS and EXCEPTIONAL RESULTS –"An engineering portal".