CBSE Reconduct Class 10 Maths and Class 12 Economics Papers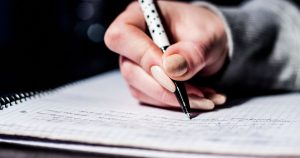 The Central Board of Secondary Education has decided to re-conduct the exams of two subjects. The examinations for Economics Class 12th and Mathematics for Class 10 will reconduct. According to a circular dates of re-examination will be announced with in a week on the official website cbse.nic.in.
According to sources, PM Narendra Modi spoke to HRD minister Prakash Javadekar and conveyed his unhappiness at the paper leak issue, asked for strict action.
"Board has taken cognizance of certain happenings in the conduct of certain examinations as are being reported. With the view to uphold the sanctity of the Board Examinations and in the interest of the fairness to the students, the Board has decided to reconduct the examinations in the following subjects (Class XII Economics and Class X Mathematics)," a CBSE notice said today.
CBSE is yet to clarify if the re-examination will b held for all India or Delhi region. Over 28 lakh students are taking the Class X and Class XII board exams this year, have been affected by this decission which began on March 5.
Meanwhile, some teachers, parents and students are planning to move to the Delhi High Court seeking re-exam and an independent probe on the paper leaks. The parents and students are claiming that the class X Social studies and class XII biology exam were also leaked among others.
This is not the first time where board papers conducted by CBSE were leaked. In 2006, the police uncovered the leaked CBSE Question Papers of Business Studies.