Choose Your Subject And Find The Best College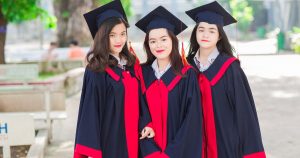 Those medical students whose dream are to become Surgeon, then won't choose the Anatomy id the Top medical college AIIMS. Don't compromise with dreams! Fight back and get your dreams come true, because the human life is a God gifted and only once it discoverable. In medical field or in life any other field goes with the Interest.
There are many kinds of personalities in India having different thinking regarding the join of the medical colleges, like some are always interested to discover any kind of field functionality, others don't compromise, some may get what they need, some medical students always in mind which own is better. So, here is the brief description regarding the selection of the Medical field, according to the subjects of interests-
If wish to discover easy life and Money then choose dermatology, radiology, and Ophthalmology.
Select the orthopedics as a career if look for the hard life with monetary advantages.
Those students who love the practical work and prefer less theory, the orthopedic and surgery, medical subject is the best option.
Do you love to gain lots of knowledge, and then select the pediatrics and medicine subjects?
There are medical students who love to talk and solve other problems, and then psychiatry is the best selection.
Looking for very busy life in the medical field then move with OBGYN interest.
Wish to take the risks in life, and then emergency medicine is the best and unique medical field.
The pathology offers non clinical monetary medical field.
Explore teaching and corporate world, then move with the pharmacology.
It all depends on the thinking of medico! For those medical students who interested in the CID like soaps must enjoy the forensic medicine field to become Crime investigator.
Do you love kids then move with the pediatrics.
Here is the list of top 10 Medical colleges in India according to the NEET ranking-
AIIMS, Delhi
CM, Vellore
AFMC, Pune
JIPMER College, Puducherry
MAMC, Delhi
LHMC Delhi
Madras Medical College, Chennai
Grant Medical College, Mumbai
KMC, Manipal
JGMC and CMM Medical University, Lucknow
There are many medical colleges in India the selection depends on the subject of Interest. It is better instead to select the CareerOppt and get any subject, better to select the Unbranded Indian medical college and move with an interesting subject. Do the thing in life which makes interesting instead to think of the monetary advantages or the CareerOppt.