Helpful Tips When Taking Your Kids on Vacation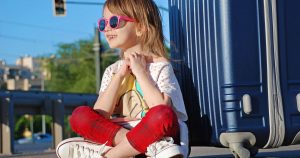 Family vacations are welcome events, particularly in this busy world we live in. With tasks like household chores, a full time job, and children, a short break is the perfect opportunity to unwind and recharge your mind. Even better is a vacation involving the whole family. If you have young children, or even an infant, time away from home can be a bit more taxing. Nevertheless, if you apply some simple tips and tricks for making your family vacation easier, your time away from home can be the best getaway you've ever had!
Get Out on an Adventurous Trip
First, choose a location that has amenities especially for small children. A portable baby bed for your hotel room is a perfect start. Likewise, kid-geared group activities with lots of crafts, songs, and dancing are the ideal answer to protests due to boredom. If you go to a place like Disney or Six Flags, you can certainly relax and allow the amusement park do all of the entertaining for you. Nevertheless, if you plan to vacation to a tropical beach location, for example, you'll need to plan ahead as far as activities you'll do together. Often, you can reserve family activities right online when reserving your airline and lodging. Don't forget to bring a baby stroller along with you for the duration of the vacation, and you'll have an easy time from the airport to sightseeing at your destination. It will help you while away from home and can be the ideal snoozing place for your toddler or baby while moving around.
Take Some Time Out for Yourselves
You can make your dream getaway a reality by setting aside some time doing things that you and your spouse enjoy. No need to leave your golf clubs in the closet when you take time off with your children! Set aside some golfing for Dad while Mom babysits the children. Then, Mom can take time for herself and go to the spa for a relaxing massage or facial treatment. Many hotels have golfing areas and luxury spa accomodations and also have golf clubs for rent (so you don't have to travel with them). Family time is a great way to unwind your time off, but it's also important to unwind with some "me time".
Using these 3 tricks for getting away with the family, you can let the burdens of responsibility go and enjoy the time off of a lifetime!
Tips for a Great Kid-Friendly Eatery
Eating at a restaurant can be challenging with a small child. However, you can make it as easy-going as possible if you follow a few tips:
Choose a casual-dining eatery -Places that have lots of commotion with loud conversations are the perfect place to dine with a small child. A banging utensil will meld effortlessly into the loud surroundings of the room and your family will feel right at home.
Have at least one meal at a eatery that also has an arcade – This can make the whole eating experience better for your little one. Besides, the perfect bribe to behaving at the table is that they can have fun afterwards!
Select an eatery with a children's menu – Places like this usually have crayons and coloring gear, a high chair or booster seatFree Reprint Articles, and drinking cups with lids that help avoid spills.
ABOUT THE AUTHOR
Fran Swift writes for new parents about how to select baby products including baby strollers and baby bouncers.