How to Speak English Fluently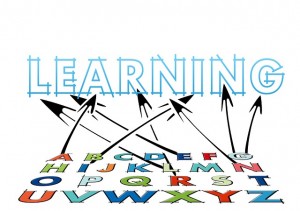 In today's global world, the importance of English cannot be denied and ignored since English is the most common language spoken everywhere. English plays a major role in the growth of once growth. With the help of developing technology, English has been playing a major role in many sectors including medicine, engineering, and education, which, in my opinion, is the most important area where English is needed. In this article tips and tricks are mentioned which will help to improve English.
Speaking in English has become the most important in today's scenario. Wherever you go English is the most commonly spoken language and if you don't know how to speak it, then it can be a major communication issue is it school, college, job interviews or socializing speaking in English is the first preference in terms of communication. But it's not important that everyone around us is able to speak fluent English. You can't speak perfect English by speaking it 5 minutes a day it requires a lot of practice, but you can minimize the time taken to speak fluent English by some tips and tricks.
Top 5 Tips and tricks to speak fluent English
While learning something it is very important to have the right mindset, it makes a difference between success and failure. Stop thinking that you are learning English that will make you nervous, think that you are speaking English that will make you much more confident. Confidence helps you to use English that you already know in an effective way.
Don't study too much grammar
The key to learn English is to have a balance between leering and practicing. Speaking fluent English does not mean using correct grammar, even native English speakers make grammar mistakes; fluency is to be able to communicate.
Listening, learning and reading is not enough
Listening, learning and reading are the most important aspects of any language but these are not enough one should practice as well. It is very normal that babies learn to speak first, become fluent then they start reading and writing.
English is a weird language
Yes, you read it right. Sometimes English does not make any sense at all. Pronunciations like reading (reed), read (red) changes depending on the past and present tense, but if you try to find reasons for everything it is very common for you to stick. So, it is better to memorize the strange expectations and moving on.
Learn more from listening
Most students try to understand the words that the native speaker speaks, no doubt it is important, but native speaker may speak very fast and some words that can't be understood by the learner, in this caseFind Article, try to understand how he speaks. One should notice that which words person uses to link a sentence and remember these minor details when you speak next. Some ways that can be helpful while learning to speak English is to watch English movies with subtitles and read them very carefully and read English books they will help you in making sentences and linking them with each other
CONCLUSION
It can be difficult for the beginners to start but they should follow the tips and practice on a regular basis because 'practice makes you perfect'. It is very important to have confidence while speaking English and one should always read books and listen to the native speaker very carefully so that the smallest mistakes can be avoided.