Private Schools – Things To Consider Before You Enroll Your Child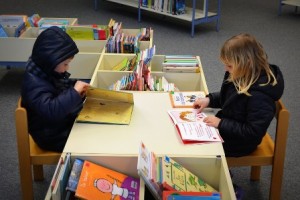 If you have made the decision to enroll your child in a Toronto private school, you have taken a step towards providing your child with the best possible education. The next step is to choose the right Toronto school, and you have many preparatory schools to consider. Remember to keep an open mind while you visit and consider your child's unique needs as you make the decision.
Do Not Focus on Rankings
You can find publications that rank Toronto private schools, but do not focus too strongly on these rankings. Remember, regardless of the school you choose, research has shown that the fact that you choose to put your child in a private school is, in and of itself, enough to help him have better test scores upon graduation. Consider these rankings, but do not make your decision based entirely on which school has the best test scores. Remember, your child is a unique individual, and the environment that works best for the majority of students may not work best for your child.
Consider Your Child's Learning Strengths and Weaknesses
Does your child learn well through visuals, or is he one that needs to touch and feel objects to learn about them? If you have your child in preschool, ask his teachers about his apparent learning style. If not, you have probably already learned the best ways to teach your child. Choose a school that will work with your child's learning strengths. A visual learner will not do well in a school that learns almost entirely through written projects, but an auditory learner will not do as well in a project-based learning environment.
Consider the Philosophy You Want
Whether or not you choose a religious education for your child, each Toronto prep school has its own philosophy about education and values. As you visit schools and look at curriculums, make sure the educational philosophy and values are in line with your goals as a family. You are not going to change the values of a school just because your children are enrolled there, so choose a school that is a good fit.
Visit the Campus
On paper a school may seem perfect, but you may visit only to find that it has outdated technology or an unfriendly staff. Before you choose a school to enroll your children in, schedule a visit. If you can, take your children with you and participate in at least part of a normal school day. This will give you a feel for the way the staff members interact with each other and with the students. It will also help you see what type of educational activities are performed, and your child will be able to see the environment and give you any input as to her impressions of the school and the kids.
Consider the Extra-Curriculars
Large preparatory schools tend to have all of the extra-curricular activities that a public school might have, and sometimes even more, but smaller private schools may have a limited number of choices. If band is important to you, make sure the school you are considering has this option. For some families a foreign language component is important, but the number of languages you can choose from may be limited if you enrol your children in a small Toronto independent school. If you want your children involved in sports, find a school with a nice variety. However, if sports are not important to your family, make sure the school does not have a compulsory sports program.
Remember, choosing a private school represents a significant financial investment, so make the decision after careful thought and research. Toronto has many private schools for your consideration, so take your time. Soon you will find the school that is the perfect fit for your child's needs.
About The Author
Co-ed Toronto private school affiliated with the Anglican Church of Canada, has over 700 students currently enrolled from Junior Kindergarten to university entrance. Accredited member of the Canadian Assoc. of Independent Schools http://www.hts.on.ca