Tips to Score Good Marks in CBSE Board Exam 2019- Score more than 90%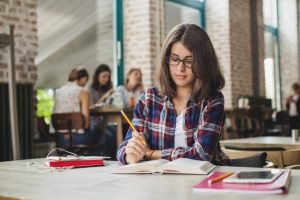 The Central Board of Secondary Education (CBSE) will be conducting Class 10 and Class 12 Board Exams 2019 from the month of February. Students should focus is to study only the prescribed syllabus and the changes in the paper pattern of the board examination. According to the latest marking scheme of the board, the performance of a student is evaluated on the basis of a final examination in the subject. Study your syllabus books thoroughly. CBSE doesn't ask any question apart from your syllabus books.
Have a timetable that suits you:
You need a study schedule to manage the time well that suits you that bifurcates at what time you should do what including eating, sleeping, studying, tuitions or coaching classes, entertainment, extra-curricular activities. Study timing should be of those times where you are most alert and active.
Solve CBSE Previous Year Question Papers:
Solving previous year question papers help you understand what sort of questions are asked and be prepared for them. Likewise, CBSE Guess Paper, Sample Papers make your speed and accuracy better and will help you a lot in scoring 90% in your board exams. It will boost up your confidence and you will have a knowledge that what type of questions can come in your exams.
Work on Improving Your Weakness:
You should never run away form your weakness instead try to overcome and win over them. Solve the question paper on your own and then check the solutions. Find your weak and strong points. You should not declare yourself weak in any subject without even giving it a proper try.
Study regularly:
If you study daily, your brain will not forget things.
Some general tips for exam:
Attempt the question paper in serial order.
Adhere to the prescribed word limit.
Use a black pen to write formats/keywords.
Underline important points.
Practise by writing while keeping the assessment tools, content, fluency and accuracy in mind.
Handwriting and presentation should be clean and attractable.
Revise properly, solve previous years question papers and sample papers as many as possible.
Be consistent and keep doing hard work along with some smart work.
All the best.