Career in Law After Class 12th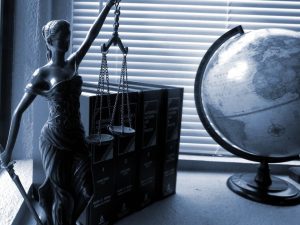 One of the major dilemmas students face after Class 12th is choosing the right career. A career that interests them and brings out the best in them, obviously a rewarding one is what they desire. Today, a variety of options are available to the students but an ideal career choice only depends upon personal interest.
Once such career interest is Law. Way back in the olden times, law was considered to be a career of the classes. Now, the story is entirely different. The masses have stepped in and have even carved a niche for themselves too. Yes, like other careers, even law comes with its pros and cons and here under we're going to discuss both.
Law is a great harvest if you are seed with excellent skills in terms of communication, with spontaneity of speech, a calm persona, with a hearing ear, an analytical mind and with boatloads of patience. Another prerequisite is good reading habits – checkout the size of a law book if you haven't already and get ready to explore them in n numbers.
Pros
When you have an indepth understanding of Law, you are one up against your competitors be it work or business. There is a different level of confidence with a law degree in the kitty and that helps you with critical thinking & decision making as well.
There are various corporate firms looking to hire lawyers and if you get into one, its undoubtedly going to be a fulfilling career in terms of work and perks alike.
Times have changed and colleges offer campus placement opportunities with starting salaries as good as 30K or more – now isn't that lucrative?
It is a respectful profession and if you work for matters of public interest, more so. Blessings of people come as brownie points, when you fight for a cause and win.
Cons
Education fees are already soaring and same is the case with law. There has been a steady rise in the tuition fees too, so it is advisable that only if you have the drive, you go ahead otherwise give it a second thought.
This career is not about routine 9 to 6 jobs. As you climb up the success ladder, its going to keep you busier as it would require working on different cases simultaneously.
In this profession, sometimes, enemies come as by products, so you need to be ready for the package deal.
The bigger picture is there is always a flip side to every profession. So, if you are really, truly interested and passionate about it, go ahead, put your best foot forward and you'll definitely find best law college in India to pursue law.
ABOUT AUTHOR: vydehi- a dynamic cyber entrepreneur, blogger, web programmer, and an SEO and Data specialist