Gmail Smart Compose: Google will now autocomplete whole emails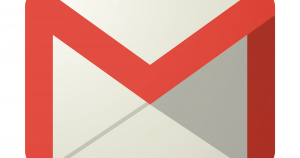 The days of having to think about and physically type out emails is over, at least if Google's new "Smart Compose" feature for Gmail has anything to say about it.
Much like autocomplete in the search bar or on your smartphone's keyboard, the new AI-powered feature promises to not only intelligently work out what you're currently trying to write but to predict whole emails.
It's a logical extension of the existing Smart Reply feature in Gmail, and simply appears as you start to compose an email in your browser.
"From your greeting to your closing (and common phrases in between), Smart Compose suggests complete sentences in your emails so that you can draft them with ease," Paul Lambert, product manager for Google said in a blog post. "Smart Compose helps save you time by cutting back on repetitive writing, while reducing the chance of spelling and grammatical errors. It can even suggest relevant contextual phrases."
The feature works in the background, scanning the contents of emails and recognising context such as days of the week, times, places, dates and other information. If a user sees something that's worth keeping they simply hit the tab key.
Google gave a few examples, such as ending emails with "have a great weekend!" if it was being sent on a Friday, or knowing that when you're sending an email to a named person, the email usually starts with "Hey [insert name here]".
Announcing the feature on stage at Google I/O on Tuesday, the company's chief executive, Sundar Pichai, said: "All you have to do is hit tab to keep autocompleting.
"I've been sending a lot more emails to the company. Not sure what they think of them, but it's been great."
With many seeing email as a "repetitive" waste of time, not just writing certain parts of them, anything that can alleviate the burden of having to type out hundreds of the things a day will likely be welcome.
The "experimental" feature can be switched on as part of the new Gmail experience currently rolling out and will make its way to Google's commercial G Suite at some point in the near future.
With autocomplete slowly taking over the typing duties, soon it might just be robots talking to robots.
source- theguardian