Basics Of How To Spell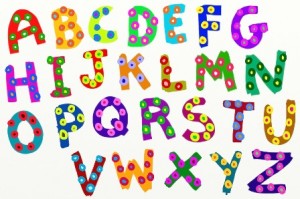 If you are looking out for the basics of how to spell difficult words, you will get plenty of online tools to help you. The best way to learn spellings is to see the spelling first and then memorize them. You can take a dictionary and have a look at difficult words. When you are memorizing the spellings, you need to break them down into smaller chunks.
So, if you want to learn the spelling of betterment, you need to first split the word into two smaller words, such as better and ment. After you memorize both the words, you will have to join them again and then check if you can recall the spelling of both the words together. Although this seems very easy, it starts getting difficult when you have many words to memorize. The most difficult part of spellings is when you come across the words that sound the same, but are spelt differently. For example, blue and blew sound the same when they are said, but they are written differently.
If you don't want to go through the dictionary, you can visit few good websites that will give your free online spelling tutorial where you can learn spelling and even practice them. This is a very unique way of learning spellings and deviates from the conventional methods of learning. Any learn spelling tutorial on the Internet will first give you the basics of learning words or spelling them. Then, you will be given an opportunity to test your recall.
Finding the Best Spelling Tutorial Website:
There are some very good websites that will give you a complete guide on how to spell, but their services are charged. You will have to buy the services by making online payments. Once the payment is made, you will receive a spelling tutorial that comprises lessons and practice modules. You need to follow a specific path given in the spelling guide or tutorial to make the learning effective.
A Parent's Guide to Spelling:
As a parent, you will want to see that your child does best in school. The online spelling guide or tutorial is like an additional guide that will give support to the classroom training. When your child grows, you will see that counting and learning spellings are the two most important subjects in his or her life. When you browse the internet to search for spelling websites, you will see that there are hundreds of websites that give good service, but selecting the best spelling website can be a difficult task. When you visit a spelling website, you need to first have a look at the sample tutorials that are offered freely.
As a parent, you need to first see if the spelling guide or tutorial will be effective for your child. You can also involve your child when you are selecting the spelling guide or tutorial. You may have to spend few minutes in understanding the free demonstrations or tutorials. As a best practice, you need to check out the instructions that come attached with the spelling guides or tutorials.
If you are satisfied with the how to spell tutorial, you can pass it on to your child and monitor his or her progress. If you don't find any improvement after the end of the first week, you need to check out some other options.