Streams & Structure of CBSE After Class 10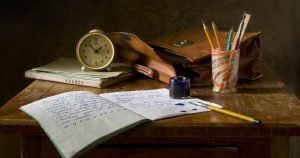 It is not unusual to hear children say things like "I want to be a pilot when I grow up" or "I want to grow up to be an astronaut" and so on. Beyond those early flights of fancy, very few of them actually give serious thoughts to the career choices before the 10th standard finally arrives and the board exams are over. When class 10th finally ends, parents, teachers, and even friends cannot seem to stop talking about the stream to take up and the career choices thereafter.
Truth be told, now is actually the right time for you to consider the stream that is going to be with you for two years and the career that will stay with you for the lifetime after that. Choosing a stream can be a difficult job, but if you know well about your options and engage in a bit of introspection and diligent research, then the job might not be as herculean as it seems. We would say that the best thing to do would be to take one step at a time, and thus, let us just begin by knowing the streams and structure that CBSE offers after class 10th.
The Main Streams on Offer and the Structure of Each
There are mainly three main streams after Class 10th, and the students get to choose between science, arts, and commerce. The structure pertains to the core subjects that are offered under each stream, which is also intrinsically related to the career fields that they will take you to in future.
The Science Stream
The Science Stream usually appeals to those who aspire to take up professional courses after +2. The primary subjects under this stream are Chemistry, Physics, Mathematics, and Biology. We let the students have the choice between Physics, Chemistry, Mathematics (PCM), or, Physics, Chemistry, Biology (PCB). English is the compulsory subject for all streams, and there is another language subject that is left for your choice. You will have to focus on both theory as well as the practical coursework for this stream. The options for higher education and career paths after taking up science are varied, ranging from Biochemistry, Dental Science, Pharmaceuticals, to the popular engineering and medical options.
The Arts Stream
One of the widest scopes of opportunities lies with the students of arts and humanities. The core subjects for this stream are Geography, History, and Political Science, along with English and another language as compulsory subjects. The career prospects for this stream are extensive, and you can also aim for becoming an IAS officer, or join the civil services. You can even opt for architecture, law and management, research and teaching professions.
The Commerce Stream
If you are someone who is always drawn towards analytics and math, then commerce can be a good option for you. The subjects on offer for commerce are Commerce with Mathematics including Business Studies, Accountancy, and Economics, Commerce without Mathematics, with the choice of Informatics Practice, Computer Science, Entrepreneurship, Fine Arts, and Physical Education. Once you take up Commerce as your stream of choice, you have career options in the fields of finance, banking, business, trade, and accounting. Students usually opt for graduation degrees like BBA, BMS, B.Com, and CA after doing their +2 with Commerce.
The knowledge imparted and the training ensured under the senior school of Gurukul sets the benchmark for successful future careers of the students enabling them to harness life skills and achieve their desired placements. We believe that with the right attitude and aptitude, the students can shine in any field of their choice. This is why we have taken it up as a responsibility on ourselves to provide the highest standards of holistic education to each of our pupils which enable them to grow and rise in whatever stream and career path they choose in their life ahead. The opportunities that we provide our students at school have been helping the Gurukulites gain the ability to emerge victorious in the rapidly changing modern world and make us, themselves, and their parents proud.
By Author: Gurukul The School