5 Things You Should Know About Oswaal Class 10 Question Banks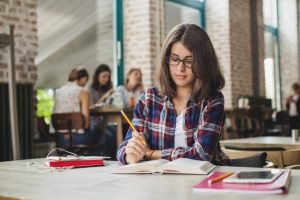 Question Banks are an important part of a class 10 student's study materials. Quite different from a textbook, a question bank is filled with a chapter-wise collection of questions for students to test their knowledge. It is like a list of all the possible questions they will face in their exams but with answers. Curious to know more about our question banks?
Here are 5 things you should know about Oswaal's Class 10 Question Banks.
1. Score-Oriented Questions and Answers
Our Question Banks have been duly updated with the answers as per the latest CBSE Marking Scheme up to March 2019. Each question bears a detailed explanation of how to score full marks in that particular question as per the latest marking scheme. The "Answering Tips & Commonly Made Errors" section helps students to analyze their mistakes and correct them so that they don't repeat them in their class 10 exams.
2. A Format to Encourage Self-Studying in Students
The coronavirus situation has made it nearly impossible for students and tutors to come together. Self-study and self-reliance become important in such scenarios.
Each Oswaal question bank contains chapter-wise/topic-wide previous year board questions for focused studying. It also contains the latest board exams' solved question papers with the latest marking scheme and topper's answers for practice. With such precise guidance, students are encouraged to indulge in self-study and score maximum marks.
3. Variety of Question Formats to Practice
Not exposing students to solve a variety of question formats can hamper their learning and make them ill-equipped for their Class 10 exams. In today's competitive era, merely practicing traditional question-answers is no more sufficient.
Our question banks have all types of questions that can possibly come out from the textbooks: multiple-choice questions, tabular questions, passage-based questions, fill in the blanks, picture-based questions, match the following, to help expose students to multiple question formats that they can face in their class 10 exams.
All of these questions are valuable practice material.
Our Oswaal Editorial Board has carefully and exclusively curated these questions according to the needs of Class 10 students.
4. A Section for Most "Likely Questions"
Our Editorial Board is comprised of a team of educators with more than two decades of experience in the field of teaching. Combining their knowledge and golden years of experience, they have generated the "Most Likely Questions" section for students to provide them with exclusive insights into valuable board exam questions that they must focus on for answering questions correctly in their class 10 exams. Using this section of questions, students can focus more on the likely questions and improve their chances of scoring maximum marks in their class 10 exams.
5. An All-in-One Repository for Class 10 Learning
Not just question-answers, but our class 10 question banks are filled with a rich repository of important revision notes, mind maps, and grammar chart to facilitate quick and easy chapter wise revisions. There is no need of going through complete chapters for a quick 5-minute revision. Our efficient maps and charts will help you do that effectively in a shorter period of time.
So you see, question banks are no more additional resources to study. They're an important part of every class 10 student's preparation material now. Waste no time in grabbing our latest Question Banks strictly formatted according to the format prescribed by the examination board. We're offering a flat 20% discount on all our latest 2020-2021 question banks! Hurry! Buy your collection of subject-wise question banks today!
CBSE Books https://www.oswaalbooks.com/boards/cbse-books
ICSE Books https://www.oswaalbooks.com/boards/icse-board-books