Advantages Of Having Private Tutors For Your Child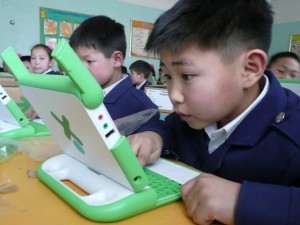 Students who feel that their performance levels are affected because of lack of individual attention by private tuition agencies can now avail themselves of the services of private tutors. The United Kingdom has many online tutor matching services that help students find the best tutors in their area within a short period. Tutors conduct private tuition in a wide range of academic subjects, including those integrated in the school curriculum. In addition, they offer to teach niche subjects. Students can study their subjects of choice at their convenience in the comforts of their homes.
Home tutoring is a convenient way to reach needy students who want professional help in understanding certain subjects. Anyone who has a passion to teach or pass on their knowledge to others can be a private tutor. Private tutors usually deal with common subjects, such as mathematics, science, and history. Additionally, other areas of education, such as ESL/EFL, music, art, foreign languages, are also taught. They also offer advice on ways to prepare for exams and submit test papers. They are cheaper than private tuition agencies, as they have fewer overheads.
Unlike a teacher who requires a degree in education and a few years of experience, there are no prerequisites to becoming a private tutor. A college or university degree, preferably in the subject that one plans to teach; a knack to explain difficult aspects of a subject in a simple manner; and ability to empathize and connect on an emotional level with the students are usually good qualities to become a successful tutor. A private tutor must use not only conventional methods, but also employ innovative techniques. A successful tutor must be able to inculcate teaching methods to match the individual needs of each student.
The need for private tutors is gaining popularity, primarily because private tuition agencies and schoolteachers teach students in groups. There is lack of individual attention. Teachers apply the same teaching methods to all students without taking into consideration their individual needs. Qualified teachers are hard to find as the number of students in each class grows every year. Academically weak students are unfortunately left behind in the process. Schools and private tuition agencies also tend to give preference to clever students, leaving the others to fend for themselves. This further weakens the academically poor students.
Leading private tuition agencies tend to flex their muscles by imposing their methods and timings on the students and their staff. Private tutors working for such agencies cannot use their own teaching techniques. They are forced to toe the line of their employers. Often, they are paid poorly compared to the long hours that they put in, whereas the agencies themselves make huge profits by charging the students exorbitantly. These agencies are run like business models, whose sole objective is to earn profits, even as the students are not guaranteed any success.
Good studying methods involve consistent efforts and hard work. A good tutor will provide hints and suggestions that will help the students understand and remember difficult concepts more easily. They must be a role model, ensure punctuality and discipline. Their role should be that of a helpful friend and not like that of a stern teacher.
About The Author
Private Tutor is a 100% free service allowing students to search using the latest technology for qualified private tutors teaching their desired subject in their region. It also allows tutors to post their profile free of charge. If you are a parent, looking for a private tutor, you can visit Private Tutor to find the perfect tutor who can turn around your child's learning abilities.