Tips To Score Highest Marks in CBSE Class 12th Board Exam 2020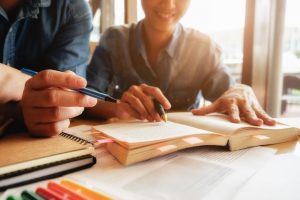 The career goal of any student mostly depends on the result of class XII. In other words, the marks percentage you achieve in class XII will decide the course of your career. However, the marks percentage of class XII also help to decide which professional you are going to choose in the near future.
In order to get admission in top colleges class XII marks really matter because only your marks will decide whether you are getting a seat in top notch colleges or not.
What is the best way to prepare for Class XII CBSE exams
When you will go through the CBSE syllabus, you will find out that different units of class XII carriers different weightage. So, it is better to take help from Class 12 CBSE Books online and first prepare for chapters which are easy and carry more weightage in board exams.
Study Notes and CBSE Books
During the final preparation, many students go for new reference books and notes which is totally wrong. During the last month of preparation, students should not study anything new as it can make them more confused. They must revise what they have prepared till now.
How to Prepare from Books
Simply reading texts and notes is not going to fetch you proper numbers. Students have to use clever strategy to study from CBSE Books for class XII online.
First thing, be sure to cover all the in text and practice them. Study all the graphs given in chapters and the written along with them. Be very watchful about writing laws as formative writing can fetch you more free marks. Make sure you are not altering the answer and elaborating everything.
Do numerically questions regularly as they contain more marks. Always make sure to not cheat yourself by saying you know everything written in the books. Once finished you can go for last year exam papers to test yourself.
Understand the Class 12 CBSE Board Marking Scheme
As you are preparing for CBSE Board exams, you should also know about the marking scheme. This will also help you to write proper answers in exams and score maximum marks.
Use Easy to Understand A Language
Nowadays, the medium of instruction in most of CBSE School is English. Th erefore, students must know how to write in the simple and understandable language. It is indeed the root cause why most students fail to get maximum marks. So, whatever you write in your CBSE boards should be simple and easy to understand. You should just try to explain the concept in your simple language.
Do not use contractions such as shouldn't, couldn't or wouldn't in your answer. Use the full terms as should not, could not and would not.
More About the Author: In the above article the author has explained how to get maximum score using CBSE Books for class XII online. She has also explained why CBSE Books for class XII online is best for board exams.