Career In Fashion Designing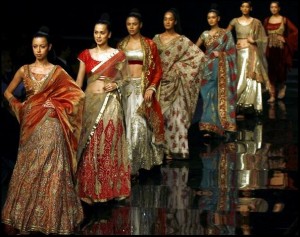 If you are aspiring for a career in fashion, you had better take a major in fashion design from a reputable college. A degree or associate degree in fashion design enables you to pursue goals that you once thought to be just a dream.
The function of a fashion designer, the term given to a person who has either completed a college degree or engaged in fashion designing career, is wide and varied. This involves sketching the designs of clothing you have in mind.
The designs can depend on your niche. You may want to focus on gowns, women's apparel, which can either be pants, Capri, skirts, slacks, blouses, dresses. Even the designs of these merchandises are relative to the season. The same thing goes out to men's apparel, and children's wear.
Besides that, you should also have vast knowledge on the types of fabrics used in sewing clothes and apparels.
In every sketching, a fashion designer is involved in all phases. And this continues on to its production. In the modern era, sketching is done digitally. Many use appropriate software to create designs with graphics.
Most of the large and highly reputed fashion designers in the world have designers who use both sketching on notepads and fashion illustration on one's computer.
Another function of a fashion design is pattern making. In some colleges, this is offered as a major or minor. Students who have excellent visualization skills may do well in pattern-making as some of the designs in clothing today include patterns. Of course, you need to maintain your sensibility in making the patterns.
Costume designing is also a component of fashion design. In some cases, this can be a niche. Dress-making companies may specify the skills they want when they open a position for a career in fashion design, and costume designing is one of them. The career offered for this position is lucrative, because the clothing is tailored for performers such as for Broadway and Hollywood movies.
A fashion designer is also involved in fashion event planning. Fashion show, bridal show and other shows that showcase different fashions are all planned by a fashion event planner.
Also included is the fashion styling. However, here, the main task is to choose the right clothing for a particular photo shoot, advertisements on prints, billboards and televisions, and television commercials.
Fashion is an industry that never goes out of style. The trends may change, but the fashion sense remains. If you notice, some of the trends in fashion have already been a hit a few decades ago. But each time they emerge, a new addition to style is introduced. This is how an idea is sold.
Because trends come and go, a fashion designer must be dynamic, creative, and resourceful. The fashion industry is highly competitive. In order for a clothing manufacturer to stay in business, their designs must always be unique, catchy, and yet, sensible.
Hence, the career in fashion design is only awarded to people who deserve them-the mightily creative having endless ideas.
About The Author
At Wade College, we provide the right environment for a Fashion career design. To see what you can gain by attending our school, go to our site. Aside from other design careers, we also offer a graphic design program.