Career Opportunities After Class 12th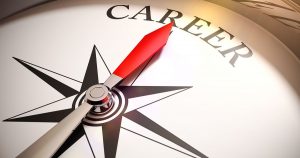 The opinion of limited career options in commerce existing in the society since long is now broken with the wide array of opportunities in the stream. Today one can choose from an ample number of professional courses promising great career opportunities once you take up commerce as a subject. Let us explore the career opportunities in commerce.
Career opportunities in commerce:
Chartered Accountancy: This professional course is administered by the professional body, 'The Institute of Chartered Accountancy Of India' (ICAI). One has to successfully complete the course prescribed by the institute to become its member. This is a highly reputed position with the heavy generation of income as the companies need their financial affairs certified by the Chartered Accountant. The CA's job is to see that the financial affairs of the companies are as per the norms set by the various Government Authorities.
Company Secretary: This professional course is administered by the professional body, 'The Institute of Company Secretaries of India' (ICSI). One has to complete the various levels in the course successfully to become a member of the body. The position of the Company Secretary (CS) is to look into the functioning and legal compliance of the companies and businesses. Students good in law and in the theoretical subjects will fare well in the course.
Journalism and Mass Communication: The course in Journalism and Mass Communication from any reputed college in the country can open job opportunities in the media houses, both print as well as digital. Skills in Editing, Reporting, languages, and translation are emphasized in the courses. Opportunities like Sound Engineer, Sound mixer and recorder, TV correspondent, Radio Jockey and even Public Relations Officer lay before you.
Hotel management: Courses in Hotel management can also be taken up by the students as per their choice. One can get good job opportunities in the Hospitality Sector in both the Government as well as the private sectors. Jobs in the Tourism sector are also available for these students.
Fashion Designing: Your creativity and interest in the fashion designing can land you in the glamour world. Courses can be taken up by the students from various institutes in the country. One may specialize in apparel designing or accessories designing as per the interest.
Event Management: One may opt for the Diploma or the Degree courses ranging from 1- 3 years in Event management. One gets and an elaborate knowledge of Human Resource Management, Accounting, Advertising, and Marketing, etc in the said course.
Certified Financial Planner: Students interested in the areas of finance like the Wealth Management, Personal Finance, Insurance and mutual funds can opt for the Certified Financial Planner course governed by the 'Financial Planning Standards Board, India (FPSB). The certification is recognized and respected by Financial Communities globally.
ABOUT THE AUTHOR
Hey, I'm Abhijit. Living in Mumbai and a teacher by profession. I am a fan of photography, technology, and education. I'm also interested in web development and reading.