A Glimpse Into The Ways Of Indian Wildlife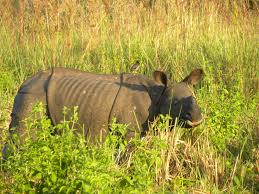 Indian wildlife is a combination of a number of birds and animals which come in all shapes and sizes. The country boasts of some of the most exotic and exciting wildlife species in the world. From preys to predators every species found here is unique on its own. Home to many migratory and native animals, the species include Asiatic Lions, Bengal Tigers, Snow Leopards, Bengal Fox, Golden Jackal, Deers, Chitals, Indian Elephants, Kashmir stag, the critically endangered Himalayan wolf and many more. In fact, it is difficult to keep a count of the number of animal species found here keeping in mind the diverse terrain of the place. The rich biodiversity is preserved in its numerous National Parks and Wildlife Sanctuaries.
If you are looking for wildest of wild jungle trails then wildlife tours in India serve your purpose the best. India's forest cover has a wide range of options for lovers of wildlife. From tropical evergreen to dry deciduous and coniferous, each place has a charm of its own. Being a huge country, the wildlife sanctuaries are scattered in all parts of India. In fact, it is impossible to explore Indian Wildlife through anyone dedicated wildlife tours in India. This is the reason that most of the foreign visitors who come for wildlife safari trips in India usually come for a second and third time to explore the other areas of the country.
For the last many years, extinction of animals has been a major threat faced by wildlife authorities as instances of poaching and human encroachments keep on surfacing from time to time. The government has ordered strict rules and regulations which are followed during all wildlife safari trips in India. Project Tiger has been instrumental in increasing the population of tigers to a decent number in the last few decades. The Wildlife Protection Act defines wildlife as an all-inclusive entity of natural flora and fauna of the country. Apart from the national parks, there are also 18 biosphere reserves to preserve the bio diversity of India.
There are basic differences between a National Park and a Sanctuary though they might sound the same to common people. National Parks usually have proper boundaries while Sanctuaries don't. A National Park is meant for the protection of flora and fauna. It is a government area wherein no grazing or cultivation is allowed with no option of a private ownership. On the other hand, a sanctuary is made for the protection of fauna only wherein cultivation and grazing are allowed. A National Park enjoys a greater status than a Sanctuary. No activities are allowed in National Parks wherein some concessions are given for specific activities in Sanctuaries but only after the permission of the government.
With growing consciousness among the people and authorities, the government has also built protected areas keeping in mind the protection and conservation of wildlife species. The Wildlife Protection Act of 1972 empowers the state governments to declare any areas under its jurisdiction to be an area for a national park or a sanctuary.
Author: Bali