Tips to Prepare Your Kid for the New Life at Pre-School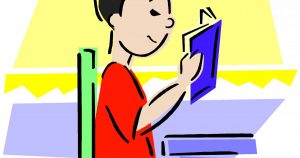 Are you anxious about sending your young one to the Play school? Well, this article is written by an expert who provides you with the tips that will help you to train your kid for pre-school. They are effective and practical.
You try hard to admit your kid to the best play school but soon as the day of sending them to the school approaches, you realize something else. You realize the fact that it is much harder to make your kid go to school and send them away from you for the first time in life. That period is a moment of learning for both you and your kid. There will be anticipation about how your young one will be among so many strangers? Also, how will she or he behave? Well, this article will not tell you about the ways to ease your tension but the ways through which you can prepare your young one for pre-school
Pay a visit
When you collect the school supplies then ask your kid to accompany you. They will feel much easier to accept the change in routine of going to school if they are already involved in the process. Also, make sure to pay a visit to the school before the actual date of joining with your kid. Show them the play areas and the other kids playing. It will help in bringing down their separation anxiety when your kid sees the fun activities all around.
Eating food by self
Months before you actually send your kid to the school try and train them to feed themselves. Initially, let your kid take one meal by themselves while you assist in the others. Slowly, let them eat all their meals by themselves. This will help them in feeding themselves during the recess break at the playschools. Moreover, it is also a way to make sure that your kid becomes more independent.
Potty training
Self-help skills are essential for a kid to merge in the social setting. Also, it is an essential part of their growing up the process. One of the important things in that training is that of the potty. Though the pre-school staffs are prepared to handle such situations, there is no harm in training your kid properly. Also, make sure you send an extra set of clothing with your kid when she or she starts the school.
On the first day
If you are planning to drop your kid and drove off, then don't. You need to wait for your kid to settle in. AlsoScience Articles, be prepared to be called to calm your young one. It can happen for few days as the young ones suffer from separation anxiety.
ABOUT THE AUTHOR
This article is written by Vishakha Singh. She is associated with one of the Best play school in Noida Extension, the Manthan International. This school is known for presenting the kids with an amazing environment for pre-school learning. All there teaching and non-teaching staffs are highly qualified.