High Fiber Foods: A Rich Source For A Healthy Life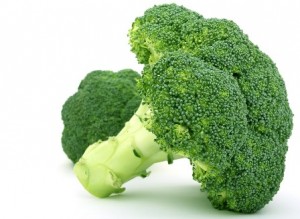 It's no surprise that fiber forms to be a vital part of a healthy diet. However, consuming foods high in dietary fiber can be more beneficial than just keeping you healthy. Eating fiber rich foods can lower the risks for stroke; heart disease and diabetes besides enhancing the health of your skin and helping you lose weight. Unfortunately, in today's time when one needs to eat healthy foods as a result of stressful and unhealthy lifestyle, majority of the people don't include fiber rich foods in their diet. Given are some tips wherein you can count on the several benefits of fiber that help you feel good and prevent you from serious diseases.
What's Fiber?
Fiber, the other name for which is roughage', is the part of plant based foods (nuts, beans, fruits, vegetables and grains) that the body is unable to break down. It passes through the body without getting digested, thus keeping the digestive system clean and healthy, facilitating bowel movements and throwing cholesterol and harmful chemicals out of the body. There are primarily two types of fiber: soluble and insoluble. Insoluble one doesn't dissolve in water. It's bulky fiber that helps prevent constipation and is found in wheat cereals, whole grains and vegetables such as celery, carrots and tomatoes.
On the other hand, soluble fiber gets easily dissolved in water and helps control levels of blood sugar and lessen cholesterol. Oatmeal, barley, nuts, beans and fruits such as berries, apple, pears and citrus fruits are some good sources of soluble fiber.
Fiber with several health benefits
Many expert nutritionists have highlighted how consuming a fiber rich diet can boost the immune system and how it forms to be a good source of nutrition for children as well. Some benefits are highlighted below:
Digestive Health:
Eating dietary fiber helps normalize bowel movements by bulking up stools and letting them easier to pass. This helps relieve and prevent both diarrhoea and constipation. Getting fiber in abundance also tends to lessen the risk for gallstones, diverticulitis (inflammation of intestine), kidney stones and also offer relief from irritable bowel syndrome.
Diabetes:
The risk of type 2 diabetes can be considerably lowered by consuming a fiber rich diet, especially insoluble fiber from cereals. If you already have diabetes then consuming soluble fiber may help control blood sugar levels by delaying gastric emptying
Skin Health:
Consuming fiber rich diet can flush toxins out of the body which affect the health of the skin. Skin tends to be healthy when the flow of blood is good as a result of lesser toxins in the body.
Fiber helps Weight Loss:
Besides helping in digestion and preventing constipation, fiber adds bulk to your diet, an important factor in both losing weight and maintaining a healthy weight. Adding bulk lets you feel full earlier. Also, since fiber stays in the stomach for a longer period than other foods, the feeling of fullness stays with you for quite some time, letting you eat less. Foods such as vegetables and fruits that are rich in fiber tend to be low in calories, thus by adding them to your diet; it's quite simple to cut calories.
Eating fiber rich foods has been the first preference of many nutritionists when it comes to weight loss and maintaining a healthy lifestyle. Due to its numerous health benefits it should be your first choice as well during your daily meal.
About the Author:
Arati Shah is an astute nutritionist having expertise in offering all types nutrition to different individuals and corporate. Having earned a Bachelor's Degree in Nutrition along with a Post-Graduation in Sports Sciences and Nutrition from S.N.D.T Juhu, she is one of the top nutrition experts in Mumbai who can also guide the concerned parents about the weight loss in Mumbai and right nutrition for children with same efficacy. She heads the Nutrition team in Mumbai and takes personal interest in each and every client of Caf Nutrition.